Founders Bio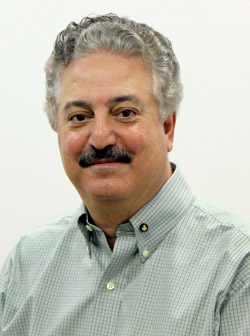 DANIEL P. ROMANELLO
Principal
New Berkshire Partners

Prior to founding New Berkshire Partners in October 2009, Dan Romanello was a Managing Director with Ross & Company, a leading boutique executive search firm focused upon serving venture-capital financed, development stage companies in the IT and healthcare sectors. He joined Ross & Company in November 2006 after a fourteen year association with Spencer Stuart in Atlanta and Stamford where he was a long-standing partner and one of the most senior members of the firm's global high technology team.

The founder of Spencer Stuart's Enterprise Software Practice (which he established and led for ten years), Dan went on to co-manage the company's North American Technology, Communications & Media Practice. In this role, he was responsible for overseeing the Software, Professional Services, Internet and Venture Capital specialty practices.

Throughout his twenty-six years in retained executive search, Dan has specialized in conducting senior management searches for clients that develop advanced computer software, systems and services. He has extensive experience consulting to pre-public companies funded by leading venture capital firms both in the United States and abroad. Prior to joining Spencer Stuart in 1992, Dan was a vice president and partner in the Stamford office of another leading international search firm.

Earlier in his career, Dan served as the senior human resource executive for Engineering Automation Systems (EAS), a venture capital-financed vendor of CAD/CAE workstations. Prior to EAS, he held increasingly responsible staff and management positions with Bunker Ramo Information Systems, a leading vendor of on-line computer systems for financial institutions.

A Knight of the Order of Malta, Dan is dedicated to serving the needs of the less fortunate. He is a past Director of Malta House, a home for unwed mothers; Project Pierre Toussaint, a school for homeless street children in Haiti that he helped to establish; and The Thomas Merton House, an inner-city soup kitchen and day shelter.

Dan earned his undergraduate degree from Holy Cross College. He also completed additional studies in business leadership at the Wharton School of Business during his tenure at Spencer Stuart.